---
Research
---
People on project:
Rob Jamieson
Partners:
NSERC/CRSNG
ASPIRE -Aquatic Systems Professional and Industrial training for the Restoration Economy
Funded by NSERC-CREATE, the ASPIRE program is a training program in which Masters and PhD students at Dalhousie University are encouraged to develop professional skills while contributing to the development of:
1. Treatment technologies for contaminated aquatic environmental media
2. Methods for the restoration of watershed interactions and hydrologic functioning of altered aquatic system
3. Assessment and monitoring tools for disturbed and restored aquatic systems
Program Objectives:
Through training modules, specialized graduate courses, and a mandatory industrial internship, the ASPIRE program aims to:
1. Provide theoretical and practical training in the science and engineering of aquatic systems restoration projects;
2. Develop professional skills needed to be successful in the environmental restoration sector;
3. Create networking opportunities between program participants ( trainees and faculty) and personnel from industrial, governmental, and non-governmental organizations; and
4. Foster entrepreneurial skills and attitudes in HQP.
The ASPIRE Program
The development of specific and marketable skills for the restoration economy is central to the ASPIRE program. Trainees aspire to become highly qualified professionals through participation in the six program elements:
Specialized graduate courses
Restoration field school
Industrial internships
Seminars
Networking events
Women in STEM events
Upon completion of the ASPIRE program, trainees will have developed advanced technical, leadership, and business skills that are marketable to the restoration sector in Canada and internationally.
Specialized Graduate Courses
Mandatory for ASPIRE trainees but available to non-trainees, the two new graduate courses encourage the development of skills marketable in the Canadian restoration economy and worldwide, adding to your professional toolkit.
Environmental Restoration: Practice and Policy
This course will focus on restoration of aquatic ecosystems. Students will be introduced to several aspects of restoration work including regulatory frameworks, public consultation, technical approaches and developing quality assurance/quality control frameworks.
Restoration Field School
Trainees will gain field experience and exposure to a variety of projects through the annual field school. The multi-day workshop will include the assessment, design, and monitoring of a different disturbed or restored aquatic system each year. Trainees will gain teamwork and project management skills as they work in project teams to produce a restoration assessment or design, while receiving on-the-ground training from faculty.
Industrial Internships
This aspect of the ASPIRE program will help trainees to achieve professional designations through the completion of an internship with one of our industrial partners. Time spent in the internship will be the equivalent of 20% of the program length.
Trainees will be matched to industry partners based on the needs of the industrial partners and the experience and interests of the trainee.
Trainees will have opportunities each semester to share their projects and findings with their peers in a half-day seminar. Not only will each student get to present at a seminar during their program, they will also take turns acting as co-chair of the seminar to organize and host the event.
Seminars will also feature guest lectures from visiting national and international researchers, industry representatives and government regulators covering both technical and non-technical topics.
Networking
A yearly dinner and poster symposium will allow trainees to network with the ASPIRE partners, including industry and government representatives from consulting firms, regulating bodies, and eco-tech start-ups. Students will provide poster presentations of their research and industry guest speakers will provide talks on different aspects of restoration work over a semi-formal dinner.
Women in STEM
We value inclusion in the ASPIRE program and believe it is important to celebrate women in STEM by fostering an environment where everyone feels welcome. Female mentors associated with ASPIRE will host a themed event twice per year, in conjunction with the fall and winter semesters. Students, graduate students, professors, and industry partners will discuss the challenging and encouraging aspects of being a woman in STEM.
Team
The interdisciplinary ASPIRE team includes Dalhousie University faculty across several departments, along with collaborators from other universities, government, and non-governmental sectors. Our industrial partners include engineering consulting companies of various sizes, environmental technology development firms, utility operators, and analytical services providers.
Ph.D, P. Eng. - Professor, Civil and Resource Engineering, Dalhousie University; Associate Director, Centre for Water Resources Studies; Canada Research Chair in Cold Water Ecological Engineering
Ph.D, P.Eng, FEC - Professor, Civil and Resource Engineering, Dalhousie University; NSERC/Halifax Water Industrial Research Chair; Director, Centre of Water Resources Studies
Ph.D, P. Eng. - Professor, Civil and Resources Engineering, Dalhousie University
Ph.D, P.Eng. - Professor, Civil and Resource Engineering, Dalhousie University
Ph.D, - Professor, Process Engineering and Applied Sciences, Dalhousie University
Ph.D, E.P. - Assistant Professor, School for Resource and Environmental Studies, Dalhousie University
Ph.D.- Associate Professor, Department of Earth Sciences, Dalhousie University; Director, Hydrology Research Group
Ph.D - Associate Professor, Department of Process Engineering and Applied Science, Dalhousie University
Ph.D., P.Eng. - Assistant Professor, Department of Civil and Resource Engineering, Dalhousie University
PhD, MBA, B.Eng. - Assistant Professor, Rowe School of Business
P.Geo., Ph.D,- Professor, Earth and Environmental Science Department, Acadia University
Ph.D,P.Ag.- Innovative Waste Management Research Program Faculty of Agriculture Graduate Coordinator; Associate Professor, Department of Engineering in the Faculty of Agriculture
Social Media:
Twitter site: @aspire_dal
https://www.aspirecreate.org/joinus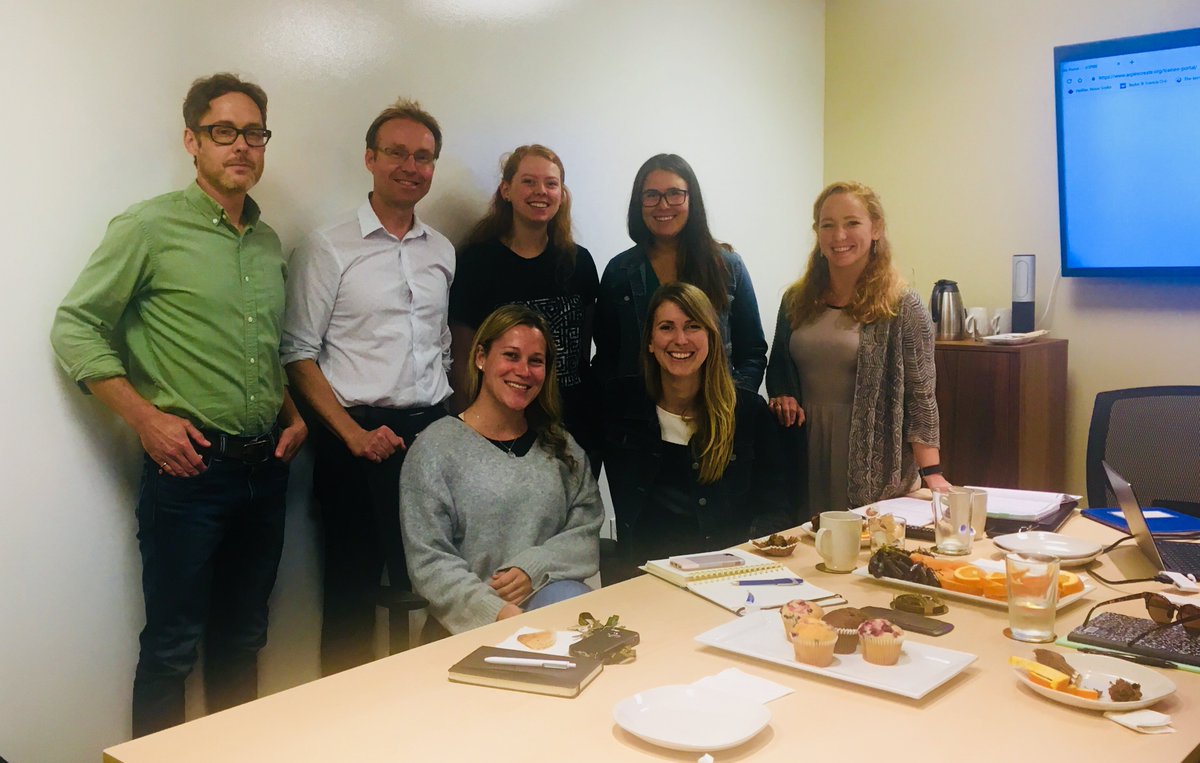 ASPIRE's first group of students
Meeting: September 14, 2018
In photo:
L-R back: Dr Rob Jamieson, Dr. Craig Lake , Aidan Van Heyst , Nicole Bell , Meggie Letman
Front (seated). L-R : Heather McGuire, Jenny Hayward
Missing from Photo: Caitlin McCavour, David Foster, and Mike Hamilton.
A hike to Jane's Falls and a discussion on entrepreneurship from the perspective of women in STEM: December 07, 2018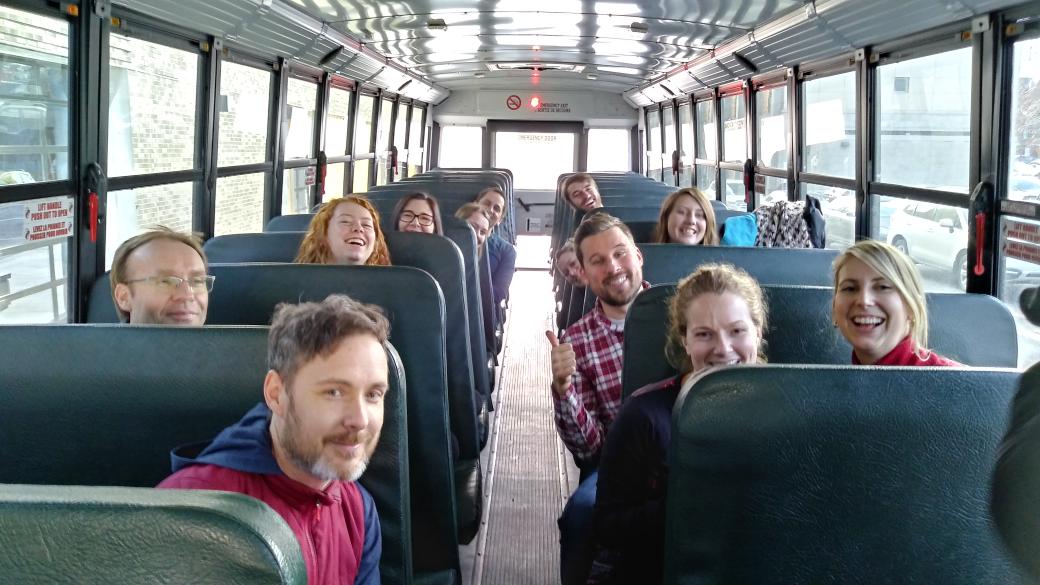 In photo front to back:
Left Side: Dr. Rob Jamieson, Dr. Craig Lake, Aidan Van Heyst, Nicole Bell, Caitlin McCavour, Dr. Barret Kurylyk
Right: Justine Lywood (guest speaker and co-founder and co-prinicipal of plusArctic Consulting), Jenny Haywood ( in red), David Foster, Baillie Holmes, Heather McGuire, Jason KarisAllen