---
Events
---
13/03/2019
The Centre for Water Resources Studies and the Department of Civil & Resource Engineering invite you to a guest lecture presented by Dr. Joseph Goodwill, PhD, PE, LEED-AP, Assistant Professor, Department of Civil and Environmental Engineering, University of Rhode Island.
The lecture will take place on Wednesday, March 13, 2019 at 9:30 am on the Sexton Campus in the D Building, Room 414.
The lecture is entitled: "Innovations in Developing Anti-fragile Drinking Water Treatment Systems"
Please see attachment for details and RSVP information.
Hope to see you there!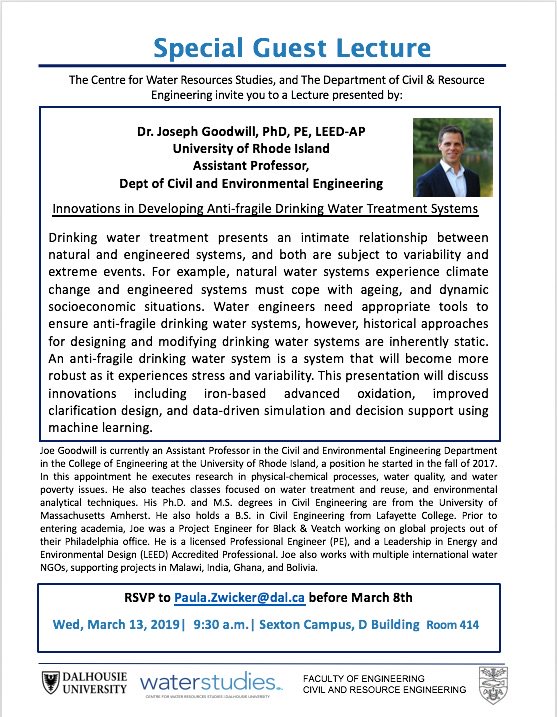 ---