---
Events
---
07/03/2019
The Centre for Water Resources Studies and the Department of Civil & Resource Engineering invite you to a guest lecture presented by Lauren Somers, PhD candidate, Vanier Scholar, in the Department of Earth and Planetary Sciences, McGill University.
The lecture will take place on Thursday, March 07, 2019 at 12:30 pm on the Sexton Campus in the I Building, Room 120.
The lecture is entitled: "Proglacial hydrology and hydrogeology in the Peruvian Andes under a changing climate"
Please see attachment for details and RSVP information.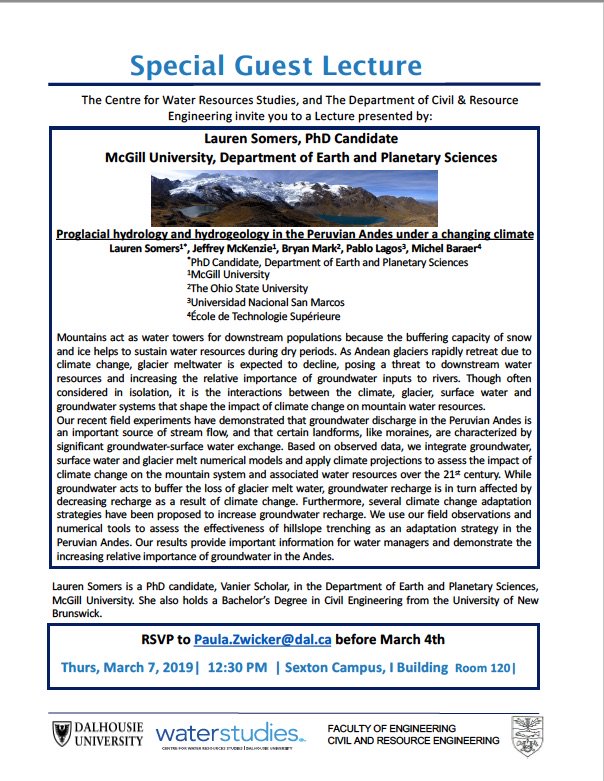 ---